Outdoor gas lines are a remarkable addition to any home, delivering unparalleled convenience and enhancing the overall enjoyment of your living space. In this comprehensive article, we will delve into the incredible benefits of having an outdoor gas line, unveiling the transformative ways it can elevate your lifestyle. Join us as we explore the myriad advantages of outdoor gas lines and unlock their true potential for a truly exceptional living experience. Prepare to be amazed!
Get Your Grill On Anytime
Picture this: It's a sunny day, and you're ready to fire up the grill for a backyard BBQ. With an outdoor gas line, you can kiss those pesky propane tanks and charcoal mess goodbye. Just connect your grill to the gas line, and you've got a steady and uninterrupted fuel source for all your grilling adventures. No more running out of propane halfway through cooking those juicy burgers. It's hassle-free grilling all the way!
Cook Like a Pro with Versatile Cooking Stations
Having an outdoor gas line isn't just about grilling. It opens up a whole world of culinary possibilities. You can set up outdoor stovetops, griddles, and even pizza ovens. That's right—you can become a pizza-making master in your own backyard! The versatility of an outdoor gas line allows you to unleash your inner chef and whip up mouthwatering dishes while enjoying the fresh air and relaxed vibes of your outdoor space. From quick weekday meals to epic weekend feasts, your outdoor gas line has got you covered.
Cozy Up and Chill Out
When the temperature drops, you don't have to retreat indoors. With an outdoor gas line, you can keep the party going all year round. Connect patio heaters, fire pits, or even an outdoor fireplace to your gas line, and voila! You've created a cozy oasis in your backyard. Imagine snuggling up by a warm fire pit on a chilly evening, sipping hot cocoa and enjoying the company of loved ones. It's the perfect setting for unforgettable gatherings and relaxed evenings under the stars.
Say Goodbye to Sky-High Energy Bills
We all want to save some cash, right? Well, having an outdoor gas line can help with that too. By integrating it into your home's energy system, you can enjoy energy-efficient appliances like gas-powered water heaters, clothes dryers, and pool heaters. These babies are known for their efficiency and can help slash those monthly energy bills. Who doesn't love saving some money while enjoying the comforts of home?
Power Through Power Outages
Picture this: A storm hits, and the power goes out. But you're not left in the dark (literally) because you have an outdoor gas line. While electrical grids may falter, your gas line keeps on chugging along. That means your gas-powered appliances stay up and running, keeping your home functional and comfortable during those unexpected power outages. No more fretting about spoiled food or freezing showers. With an outdoor gas line, you're always prepared for whatever Mother Nature throws your way.
Go Green and Feel Good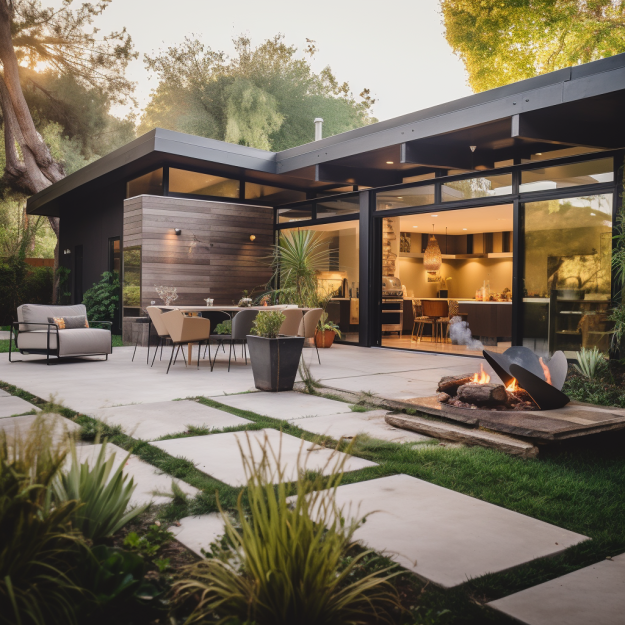 If you're an eco-conscious individual, an outdoor gas line is a win-win. Natural gas, the primary fuel used in gas lines, burns cleaner than other fossil fuels. That means fewer greenhouse gas emissions and less air pollution. By choosing an outdoor gas line, you're doing your part to reduce your carbon footprint and create a healthier environment for everyone. It's a small step that makes a big difference.
So, whether you're a grill master, a fan of cozy evenings by the fire, or someone who values energy efficiency and sustainability, an outdoor gas line is a game-changer. Say goodbye to the limitations of propane tanks and charcoal bags, and say hello to convenience, versatility, and a greener lifestyle. Experience the ultimate outdoor living with an outdoor gas line installation by Lynch Plumbing, your trusted experts in delivering top-quality solutions. Contact us now to transform your outdoor space and enjoy the convenience, efficiency, and unmatched versatility of a professionally installed gas line.