Residential & commercial
plumbing since 1985
When you're in a pinch
Think Fast Call Lynch!

Family Owned & Operated

Call Us 24/7

Licensed, Insured & Bonded
Serving All of Los Angeles, Ventura County, and the San Fernando Valley for Over 35 Years
 The father/daughter plumbing duo at Lynch Plumbing has been providing affordable plumbing services for residential and commercial plumbing customers in Chatsworth, Los Angeles, Calabasas, Pasadena, Sherman Oaks, and the entire San Fernando Valley for over 35 years. We also provide plumbing services for customers across Los Angeles and Ventura County too. Our plumbing company believes in family values and exceptional customer services.
When you contact Lynch Plumbing for your plumbing repairs or emergency plumbing services, you are treated like family. We work diligently to provide you with effective plumbing solutions that are budget-friendly to resolve your issues. Our father/daughter plumbing duo leads a team of experienced plumbers who are all dedicated to keep your essential systems running.
Why Choose Our Professional Plumbers?
No matter what time of day you call, we can be there to quickly address all types of plumbing problems, from clogged drains to leaky pipes. Our plumbers are extensively trained and, in all our years in business, there is little we haven't seen and solved.
From larger commercial or industrial repairs to more minor residential adjustments to improve water pressure, regulate the temperature of your water heater, or figure out why you have a running toilet, you can depend on our certified plumbers in Chatsworth to maintain your plumbing system.
Most types of repairs can be completed the same day, and we can also recommend and install the latest fixtures and appliances, such as tankless water heaters, that will last for years to come. Our expert plumbers are trained on an ongoing basis to ensure they can use the latest equipment and tools to resolve issues on the spot.
Contact us today to learn more about how we can help you. Ask us about same-day service!
Residential & Commercial
Plumbing Services
Water Heaters

When you have water heater problems, water heater leaks, or news water heater repair, our plumbers resolve issues to get your hot water restored quickly.

Plumbing Installation & Repairs

From new fixtures and leaky faucets to new toilets and sinks, we can handle any type of plumbing installation or repair service.

Piping & Repiping

Our San Fernando Valley, Los Angeles, and Ventura County plumbers provide solutions for new piping and repiping existing plumbing systems to resolve water pressure problems, leaks, and old plumbing.

Leak Detection & Repair

We use the latest technology and plumbing equipment to quickly local water leaks and repair them to prevent further water damage to your home or business.

Emergency Plumbing

When you need emergency services, you can count on us to provide emergency plumbing repairs day or night, holidays, or weekends.

Sewers

OurLos Angeles,and Ventura county plumbing company operates throughout the San Fernando Valley and is an expert at all sorts of sewer problems.

Plumbing Maintenance

Our plumbing maintenance services help ensure your plumbing system is operating optimally and includes annual drain cleaning service to avoid buildup and blockages inside drain lines.

New Construction

Whether adding onto your home or business or building a new home or business, you can count on our local plumbers to handle and manage all of the new plumbing lines, fixtures, and sewer and drain lines.

Gas Line Plumbing

Our Chatsworth and Los Angeles plumbers are also certified technicians capable of installing and repairing natural gas lines.

Drain Services

From clogged drain cleaning and slow drains to new drain lines, we will get your water flowing correctly.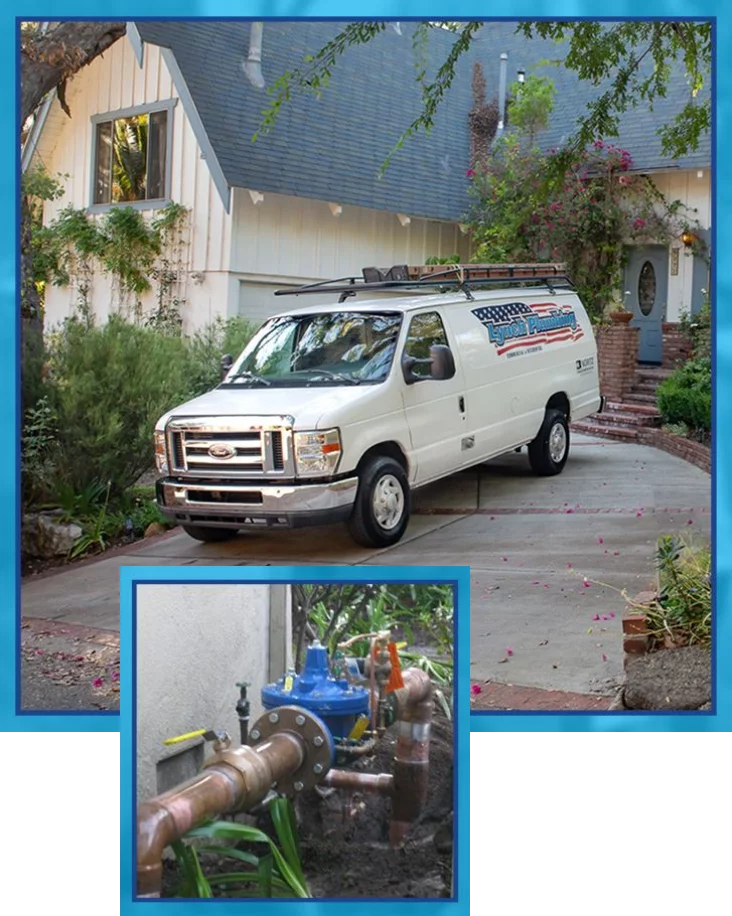 24/7 Emergency Plumbers in Los Angeles & Ventura County
When You're in a Pinch, Think Fast & Call Lynch
Looking for a plumber in Los Angeles, the San Fernando Valley, or Ventura County? Look no further than Lynch Plumbing. We specialize in emergency plumbing, drain cleaning, clogged pipes, and more. We have serviced customers throughout Los Angeles,  Ventura County,  and San Fernando Valley! We're proud to help residents in Northridge, Canoga Park, Reseda, Satma Clarita, and Woodland Hills, for over 30 years!
Based in Chatsworth, Lynch Plumbing is open 24 hours a day, 7 days a week. We are trained and equipped to deal with any plumbing problem you may have. In addition to employing the most skilled plumbers, we're also known for our speed and reliability, whether you need a plumbing part or fixture repair, installation, or replacement.
In the case of a burst pipe, cracked sewer line, or broken water heater, you don't want to wait. Our emergency plumbers are ready on a moment's notice to be dispatched to your location in Calabasas, Pasadena, Sherman Oaks, Santa Clarita, or anywhere else in the Ventura County and Los Angeles areas.
Five-Star
Customer Reviews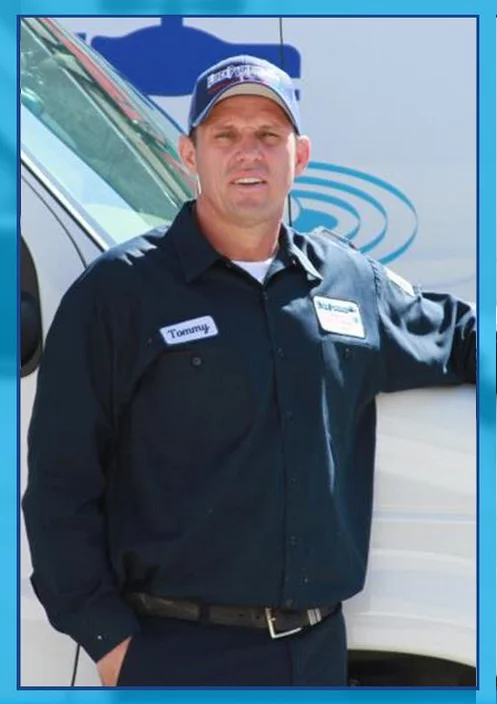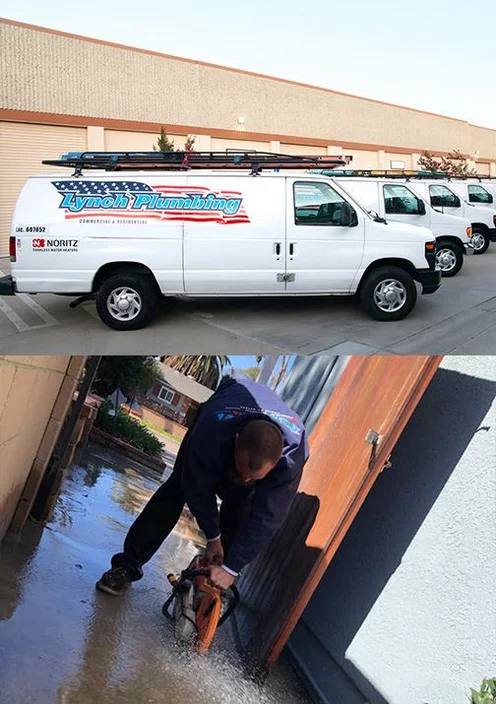 Save Money with Regular Maintenance & Fast Services
Regular plumbing maintenance can help save money in several ways:
Early detection of potential issues: Regular inspections by our professional plumbers allow for the early detection of minor leaks, clogs, or other plumbing problems to help avoid more significant problems and costly repairs.
Preventing major water damage: Regular maintenance helps identify any weak points in the plumbing system that could potentially lead to flooding or other water-related disasters.
Extending the lifespan of plumbing fixtures: With regular upkeep, your pipes, faucets, toilets, and other fixtures will experience less wear and tear.
Lower water bills: Plumbing maintenance ensures preventing leaks and improving the efficiency of fixtures, so you can lower your monthly water bills.
Avoiding emergency plumbing services: Regular maintenance helps prevent sudden plumbing emergencies by taking care of small issues before they become larger problems.
Preserving the value of your property: Well-maintained plumbing systems contribute to a higher property value if you ever decide to sell your home.
Call (818) 483-0139 to learn more about our services! We look forward to welcoming you into the Lynch Plumbing family.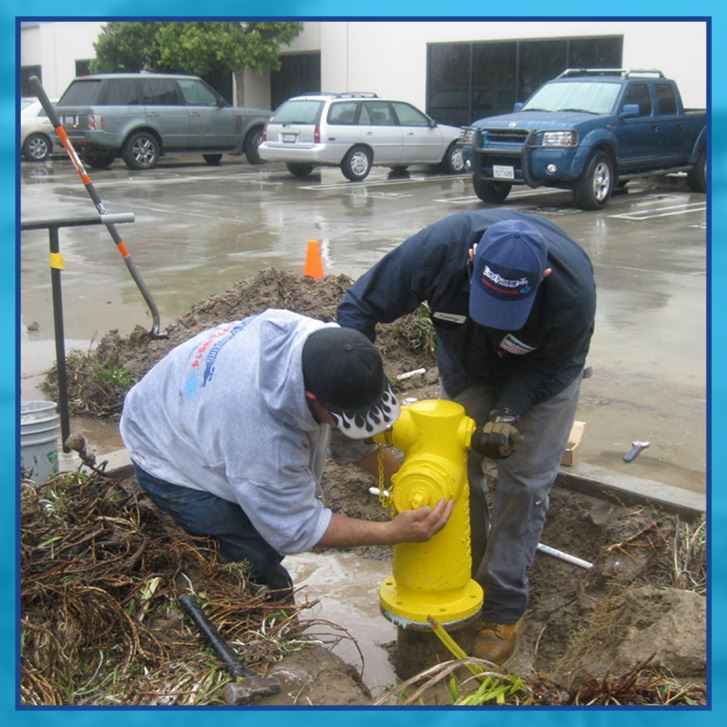 CHECK OUT OUR
Recent Projects
Why We Put Customers First
We apply the principle of putting customers first to all of our services—putting you and your budget at the center of everything we do. We don't want to waste your time or your money, which is why we work efficiently, provide a 10% discount for military members and senior citizens, and offer financing through Wisetack.
Our services are also designed to help you make the most out of your plumbing—we can help you upgrade components to be more energy efficient and water friendly, fix minor issues before they can become more expensive problems, and provide you with the peace of mind you need and deserve when it comes to your plumbing.
Contact us today to schedule plumbing services throughout the Los Angeles and Ventura County areas.
We look forward to welcoming you into the Lynch Plumbing family.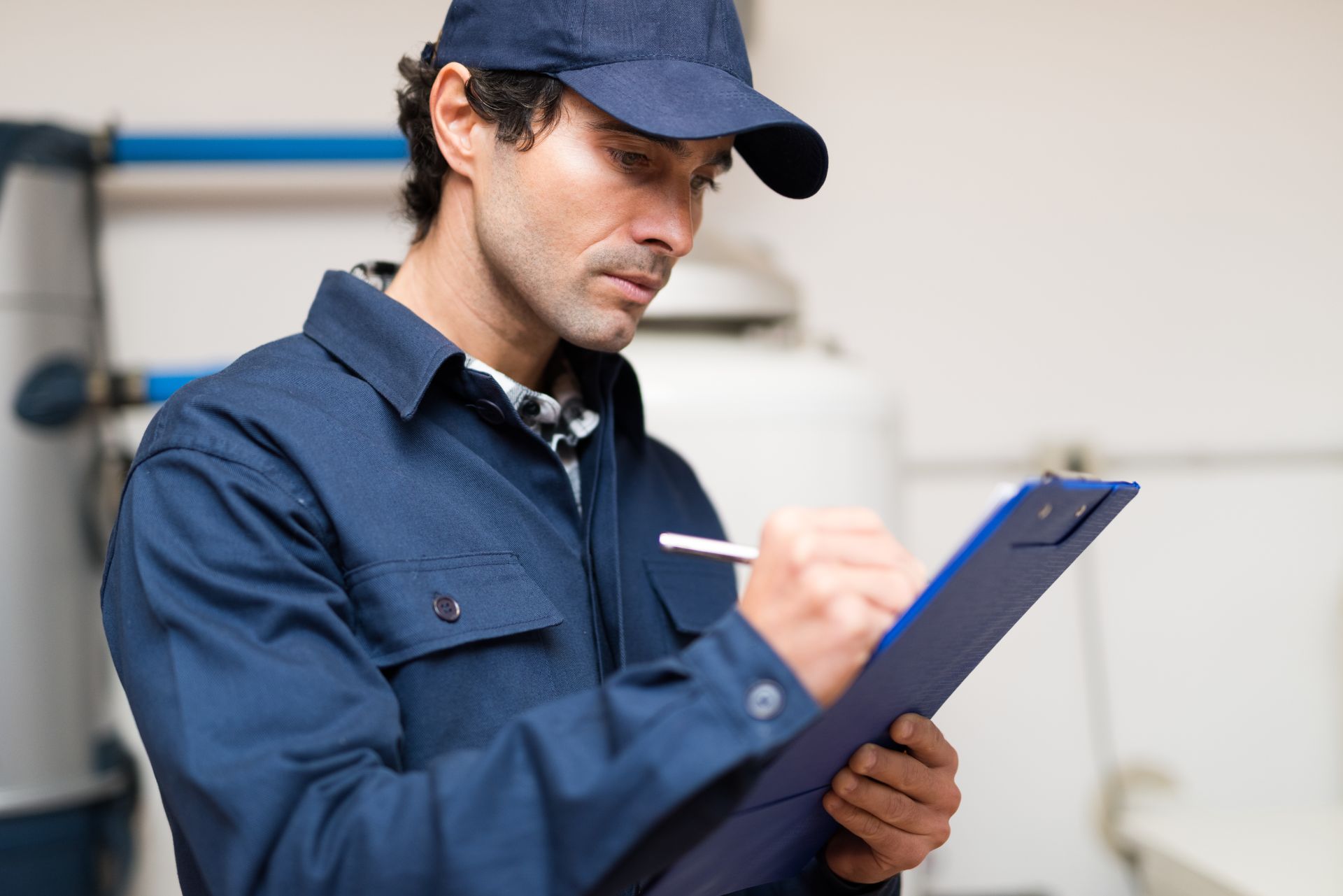 Burbank
West Hills
Winnetka
Porter Ranch
Topanga
Pacific Palisades
North Hills
Van Nuys
Newbury Park
Westlake Village
Oak Park
Agoura Hills
Simi Valley
Moorpark
Camarillo
Tujunga