Serving Los Angeles & San Fernando Valley
Chatsworth Plumbing Company
Local Plumbers in Chatsworth, CA
Our Chatsworth plumbers are the best in the business and can promptly address your plumbing emergency, provide drain cleaning, and are skilled in all other plumbing services. We are highly trained, licensed plumbers near you, top-rated for affordable residential and commercial plumbing services in the Chatsworth area.
24/7 EMERGENCY PLUMBING Whether you experience a water or sewage backflow or require urgent toilet repair, our plumbers provide emergency services to address the problem before more serious damage occurs.
DRAIN CLEANING If plunging or commercial drain cleaners don't work, call Lynch Plumbing. Our drain services use drain snakes/augers, eco-friendly cleaning agents, and hydro jetting to remove clogs, buildup, and corrosion for the most effective drain cleaning.
LEAK DETECTION We're trusted for precise leak detection and repair in Chatsworth. If your water bill spikes, floors are sagging/warped, ceiling is discolored, there are musty odors, or you hear running water, call for leak repair today.
SEWER REPAIR Our Chatsworth plumbers can fix sewer lines affected by blockages, buildup, corrosion, settling soil, or invasive tree roots. We offer traditional sewer line excavation services and less invasive pipe lining and pipe bursting.
REPIPING Pipe installation and repiping services are available in the local area. Our Chatsworth plumbing technicians are trained in the latest methods to save you time and money, and ensure your plumbing system is in top shape.
WATER HEATER If your water heater has an ignition problem, blocked vent, clogged outlet, or leaking heat exchanger, it should be considered a plumbing emergency. Call for Chatsworth water heater repair or installation (if replacement is needed) to avoid a breakdown or the need for water damage cleanup.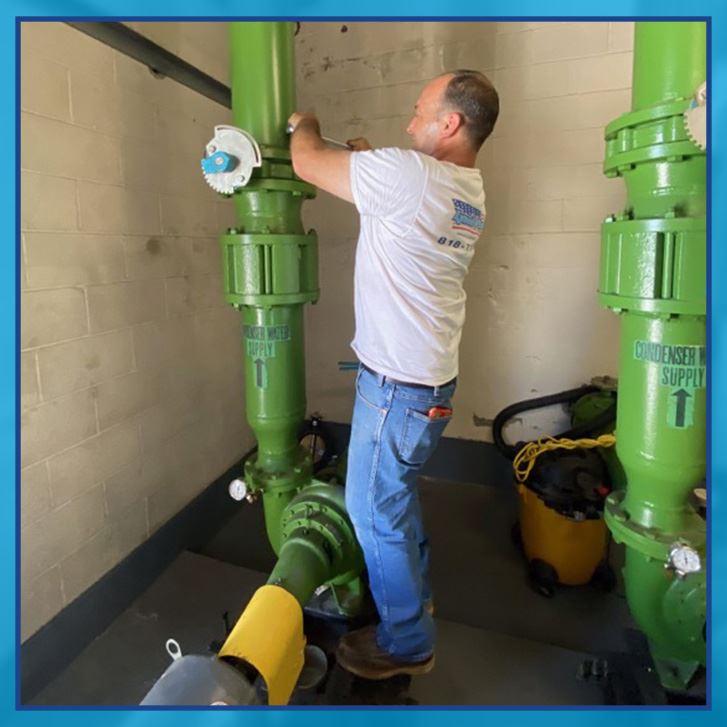 Why Choose
Lynch Plumbing?

Family-Owned & Operated

  Call Us 24/7

  37+ Years in Business

  Licensed, Insured & Bonded
Chatsworth Plumbers Near You
You can count on our Chatsworth plumbers to address any installation, repair, or maintenance need for your home or commercial business. Our Chatsworth drain cleaning professionals are always ready if you need drains cleared, or buildup or a foreign object is causing clogged drains.
We also specialize in faucet repair, sink repair, shower repair, and toilet repair so all your kitchen and bathroom plumbing needs are met. If you need garbage disposal repair or help with dishwasher installation, our expert Chatsworth plumbers get the job done right the first time.
To protect your basement from water damage, we can install, repair, or maintain your sump pump. Sump pumps help keep basements and other lower level areas dry. In addition, our Chatsworth plumbers can provide gas line repair and help with plumbing fixture installation.
To schedule an appointment with our plumbers near you in Chatsworth, CA, call Lynch Plumbing at 818-773-9514 today.
"We have been using Lynch plumbing for some time now, and they have always sent experienced and knowledgeable plumbers."
"Amanda and Tommy have great service, great quality, and attention to detail with a real sense of professional pride in their business."
"From Amanda in the office to Tommy and his crew, this is the lifetime plumber you are looking to work with."
"The plumber arrived on time, was extremely professional, and did an outstanding job. They are my new regular plumbing company now!"
"Simply put, Lynch Plumbing provides superior service to their customers. They are quick, efficient, honest, and trustworthy."
"The technicians were knowledgeable, compassionate and so helpful. If I could rate them 10 stars, I would!"