Serving Los Angeles & San Fernando Valley
North Hollywood Plumbing Company
Licensed plumbers and top-rated workmanship at affordable rates for residential and commercial plumbing services in North Hollywood.
Plumbing Services in North Hollywood, CA
Our North Hollywood plumbers are ready to address your plumbing emergency, provide drain cleaning, or perform any plumbing installation, repair, or replacement you need.
EMERGENCY PLUMBING We provide 24/7 emergency plumbing services in North Hollywood. Our emergency services include fixing burst pipes, leaks, backflow, and other causes of flooding.
DRAIN CLEANING We provide kitchen and bathroom drain cleaning and can maintain commercial and industrial drains. Drain services include snaking, hydro jetting, and use of eco-friendly drain cleaners.
LEAK DETECTION The latest equipment and technology enable us to quickly find the source of hidden leaks and provide fast and precise leak detection and repair in North Hollywood.
SEWER REPAIR A clogged sewer line can cause sewage to back up through your drains, leading to messy water damage cleanup and decontamination. Our North Hollywood plumbers are skilled at sewer line excavation and can employ easier pipe lining or pipe bursting.
REPIPING Old, rusted pipes are in danger of breaking and can reduce water quality. We can avoid a plumbing emergency and modernize your plumbing with newer, more durable pipes using the latest installation techniques.
WATER HEATER If your water heater breaks down, needs maintenance, or must be replaced, you can expect the best service from our North Hollywood plumbers. Lynch Plumbing is a top-rated North Hollywood water heater repair and installation contractor.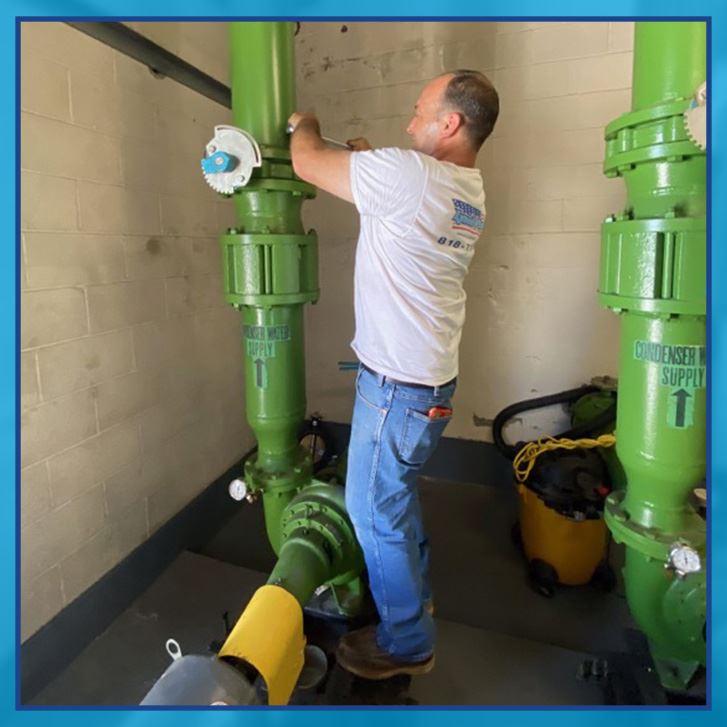 Why Choose
Lynch Plumbing?

  Family-Owned & Operated

  Call Us 24/7

  37+ Years in Business

  Licensed, Insured & Bonded
People rely on our local plumbers in North Hollywood, CA, for a variety of services. From drain cleaning to repiping, to leak repair, dishwasher installation, and garbage disposal repair, our team is ready for anything. We handle all types of plumbing installation, repair, and maintenance for any local home or commercial business.
Our team can provide drain cleaning to address blockages or provide preventative maintenance. Clogged drains don't have to be a persistent problem; and they can strain your plumbing to the brink if left unchecked. Call today and our North Hollywood drain cleaning professionals will quickly troubleshoot and resolve the issue.
Lynch Plumbing can also install a sump pump in your basement to minimize the flooding risk during rainstorms. If your toilet is running, leaking, or won't flush, schedule toilet repair. We also perform sink repair, faucet repair, and shower repair in North Hollywood, not to mention gas leak repair. No matter how big or small the problem, or how urgent it is, our North Hollywood plumbers can fix it fast.
To schedule plumbing services or get help in a plumbing emergency, call (818) 483-0139 today!
Five-Star
Customer Reviews