Serving Los Angeles & San Fernando Valley
24/7 Emergency Plumbing Services in Encino, CA
At Lynch Plumbing, our Encino plumbers are trained, experienced, and equipped to provide residential and commercial drain cleaning, leak detection and repair, sink and faucet repair, and pipe installation and repiping.
CLOGGED DRAINS Do you have a slow drain or is water not draining at all? We have plumbers near you who can clear it quickly using professional drain augers or high-pressure water.
LEAK REPAIR Fixing a leak quickly can mean saving on serious water damage cleanup. Our plumbers use state-of-the-art equipment to find and fix both water and gas leaks at their source.
WATER HEATER SERVICE Our Encino water heater repair and installation professionals can address any issue related to a lack of hot water or install a tankless water heater to save space and energy.
TOILET REPAIR A cracked, leaking, or running toilet is a major inconvenience and can damage your plumbing and property. We can fix or replace it quickly, so your bathroom is fully functional.
SINK REPAIR We can fix problems with bathroom or kitchen sinks ranging from leaky seals to damaged P-traps. Call if the tap is noisy, water pressure drops, or water pools around the faucets.
SEWER LINE INSPECTION & EXCAVATION Whether you have backflow, odors, or poor drainage, we can perform sewer line camera inspection; traditional and newer methods of non-invasive sewer repair and replacement are available.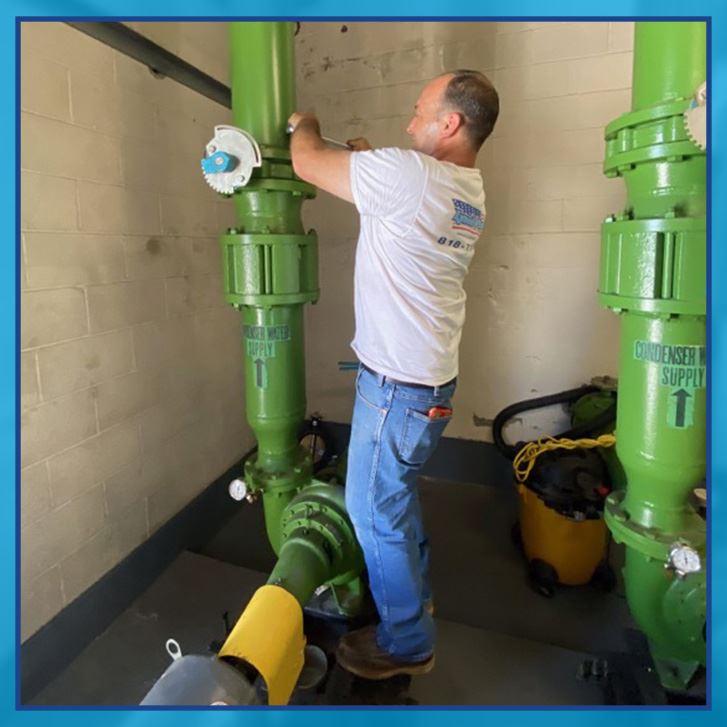 Why Choose
Lynch Plumbing?

  Family-Owned & Operated

  Call Us 24/7

  37+ Years in Business

  Licensed, Insured & Bonded
When you have a plumbing emergency, we can dispatch local plumbers in Encino, CA to your home or commercial business. Our technicians are licensed, bonded, and insured as well as committed to providing top-quality service every time. Since 1985, we have been known for exceptional plumbing services in Los Angeles and the San Fernando Valley.
Lynch Plumbing is the Encino plumbing company to trust for drain services, with our Encino drain cleaning crew quickly getting any stubborn drain running again. We can perform shower repair, garbage disposal repair, or dishwasher installation on the spot. If your basement is prone to flooding, we can provide sump pump service as well.
Also known for commercial plumbing services, our team can clean out grease traps and is experienced with the larger fixtures used by commercial businesses. We carry out drain services and more with minimal disruption. Your facility can therefore resume normal activities once we quickly address the problem.
Contact us today for fast, on-time service, upfront pricing, and all your needs met by our Encino plumbers. Whether you need routine or emergency services, call (818) 483-0139 today!
Five-Star
Customer Reviews