New Construction Plumbing in LA & San Fernando Valley
Proudly Serving Los Angeles and the San Fernando Valley
The Lynch Plumbing staff has been participating in the new construction of L.A. buildings for several decades, and have been servicing these buildings for even longer. The combination of these invaluable years of experience and success with a relentless drive to continue exploring the innovations of our field makes Lynch Plumbing the ideal plumbing team for your new construction project.
Residential & Commercial Plumbing Construction
Our founder and licensed contractor are fully equipped to work with you in understanding and carrying out your vision for your residential property – large or small, complex or simple. Contact us for long-term contracts with management!
We are the ideal team to call for new residential projects, such as:
Entire home water and gas piping
Indoor swimming pools
New bathrooms and extensions
Trust Lynch Plumbing with all your new construction plumbing projects. Call us today at (818) 483-0139 to make an appointment.
Five-Star
Customer Reviews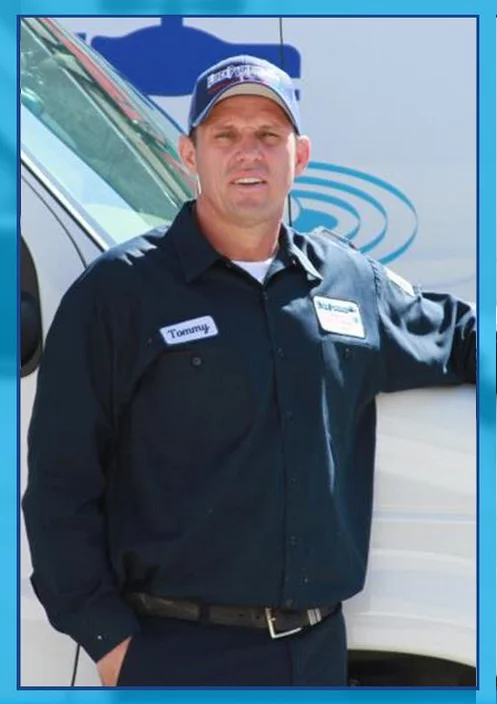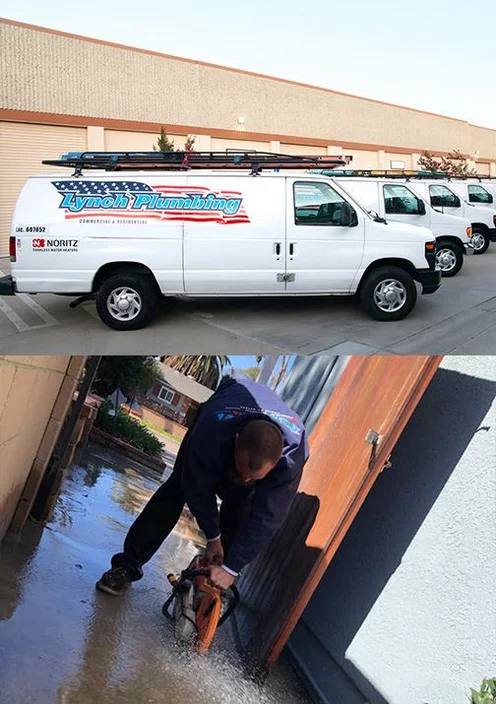 Trustworthy New Construction Plumbers
Hiring premier plumbers for your new construction is your best chance at enjoying efficient, long-lasting, and convenient water and gas piping systems. However, our services don't stop at residential plumbing services.
We're equipped to construct new plumbing systems in different commercial properties, including:
Hotels
Retail stores
Restaurants & bars
Apartment buildings
No matter your designs for your commercial property, the construction plumbers at Lynch Plumbing are the team you can trust to make your designs a reality – providing a beautiful, modern, and efficient plumbing system built to last.
What to Expect from Our Drain Cleaning Services
Expertise Meeting Professionalism
Lynch Plumbing has upheld a professional standing as an evolved plumbing company since 1985, and our staff is continually perfecting the finest details of customer service.
Hiring our plumbers means hiring a team who:
Are licensed, insured, and bonded
Arrive at your site uniformed and ready to work
Have decades of experience coupled with ever-expanding knowledge
Have as much passion for delivering quality work on your property as you do
You deserve the best plumbing construction services available for your new extension, home project, new home, or new commercial property. We believe we're it.
Call (818) 483-0139 today to begin new plumbing construction in your home or business!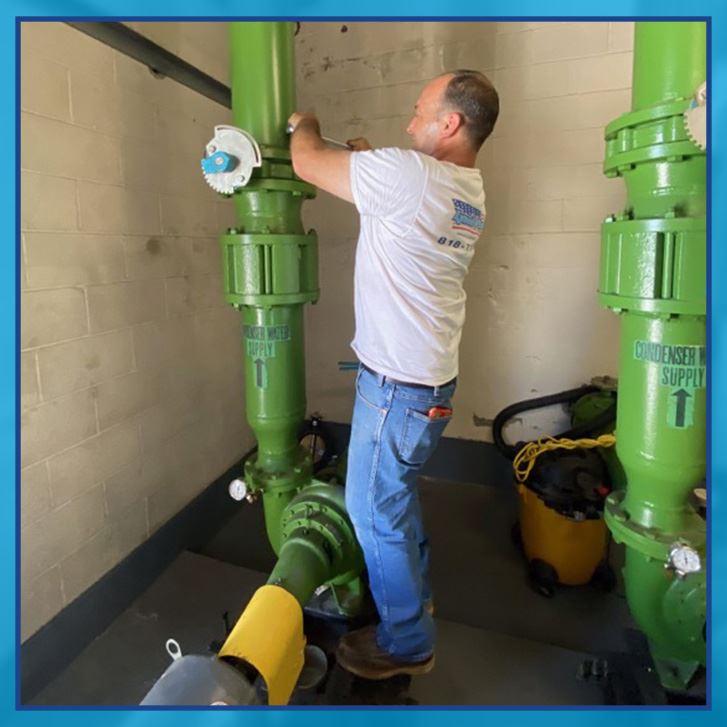 Why Choose
Lynch Plumbing?

  Family-Owned & Operated

  Call Us 24/7

  37+ Years in Business

  Licensed, Insured & Bonded
How to Prevent Drainage Problems
Our top-rated Northridge drain cleaning company is here to help at any time, but you can prevent drain clogs by avoiding washing down grease, fats, and food scraps. Drain maintenance on a regular basis helps avoid problems as well. You can also avoid clogged drains and backup problems by calling our plumbers when you notice your drain beginning to clog, such as when it is slow, starting to back up, or makes noise.
Schedule Drain Cleaning in the San Fernando Valley
At Lynch Plumbing, based in Chatsworth, we are here to address any urgent drain issues in Northridge, Chatsworth, Woodland Hills, Sherman Oaks, Burbank, Panorama City, Agoura Hills, Reseda, Granada Hills, Simi Valley, and other locations in the San Fernando Valley. Our goal is to ensure the safety and longevity of your plumbing system. As a result, we only carry out safe and proven solutions for drain repair. You will only receive the service you need—no pressured upselling, no hidden costs, no unwelcome surprises—at some of the most affordable rates in the industry.
Call us today at (818) 483-0139 for a free quote and to schedule immediate drain cleaning services in the San Fernando Valley from the best local plumbing company.
What causes faucets drips and running toilets?
It's possible that there is something wrong with your water supply, such as high water pressure, thermal expansion, or a leak in the line.
What is the lifespan of the average water heater?
The typical lifespan of a water heater is about 8 to 12 years. However, this can vary depending on the type of water heater and the amount of use it gets. Warranties can be a big clue. Consumer brand heaters have prorated warranties whereas professional brands have full warranties.
Why does polybutylene pipe have a bad reputation?
Polybutylene pipe was once a popular type of piping in local homes, but it has since been found to be defective and prone to leaks. If you suspect that you have polybutylene pipe in your home, you should call a plumber to inspect it. Polybutylene pipe is typically blue or gray in color, so if you see any piping that matches this description, you should assume that it is polybutylene and call our plumbers to upgrade your water line.