Serving Los Angeles & San Fernando Valley
Glendale Emergency Plumber
Glendale Emergency Plumber
Licensed, affordable plumbers near you can take care of your plumbing emergency or help fix or update your Glendale home or business.
Local Plumbers in Glendale, CA
Our plumbers can do anything it takes to help make your residential property or commercial business functional and safer.
24/7 EMERGENCY PLUMBING Do you smell gas or have an overflowing toilet or has a pipe suddenly burst? We offer emergency services and are available day or night to help resolve your situation.
DRAIN SERVICES Our plumbers use motorized drain snakes and water jetting to provide effective drain cleaning and maintenance that can avoid expensive repairs.
WATER HEATER SERVICE It's never fun being left without hot water. A water heater malfunction can indicate major damage and put your family at risk of carbon monoxide exposure. Let our Glendale water heater repair and installation experts handle your plumbing emergency or appliance replacement needs.
LEAK DETECTION & REPAIR Flooding isn't the only sign of a plumbing leak. Often, high water bills, stained walls/ceilings, warped floors, and other subtle signs mean it's time for us to take a closer look and provide leak repair.
PIPE INSTALLATION & REPIPING Installing a pipe often requires complex, challenging work, but our licensed plumbers are up to the task and can ensure your plumbing will serve you well for years to come.
SEWER REPAIR Our Glendale plumbing company can address any sewer line problem, including backflow, corrosion, clogs, and tree roots. We do quick repairs; sewer line excavation services can be avoided with pipe lining/pipe bursting.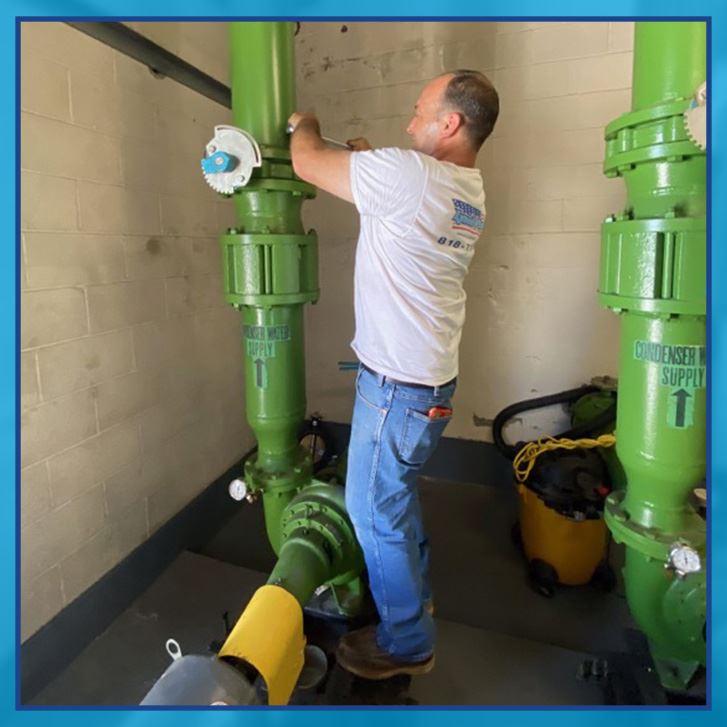 Why Choose
Lynch Plumbing?

  Family-Owned & Operated

  Call Us 24/7

  37+ Years in Business

  Licensed, Insured & Bonded
Licensed Glendale Plumbers
We have an excellent reputation for residential and commercial plumbing services in the Los Angeles area. Our Glendale drain cleaning professionals can fix your slow or clogged drains or provide toilet repair when you need it the most. We can fix problems big and small. From minor faucet repairs to matters such as sink repair, shower repair, or garbage disposal repair, the Lynch Plumbing team is ready to permanently fix your existing problem.
As effective as our repair techniques are, we can help in other areas, too, such as dishwasher installation. If basement flooding is a persistent issue, our team can install a sump pump to keep rainwater and groundwater out. If a plumbing issue has already taken a toll on your home or business, our plumbers can assist with water damage cleanup.
Call Today for Plumbing Services in Glendale, CA
We are always prompt, courteous, and efficient. Our plumbers find the root cause of the problem and fix it rather than put a band-aid on the issue. Proud to serve Glendale, CA, we can reach your home or place of business quickly and address your needs, whether those involve a simple fix and adjustment or extensive repair. To request immediate service, contact us online or call (818) 483-0139.
Five-Star
Customer Reviews