Expert Plumbing Installation Services in LA & San Fernando Valley
Your Safety Is Our Top Priority!
Do you have a problem with your gas line? Are you interested in installing a new gas line for your home or business? Lynch Plumbing is your one-stop-shop for all your gas line needs.
Our plumbers are licensed, insured, and are trained to provide the following gas line services:
Gas leak detection
Gas line repair
Gas line installation
Whether you have reason to believe that your gas line has been compromised, or you are ready to begin enjoying the benefits of natural gas appliances, you can count on your team of knowledgeable plumbers to take care of everything.
To ensure that your gas line work is handled safely and effectively, contact (818) 483-0139 today!
Five-Star
Customer Reviews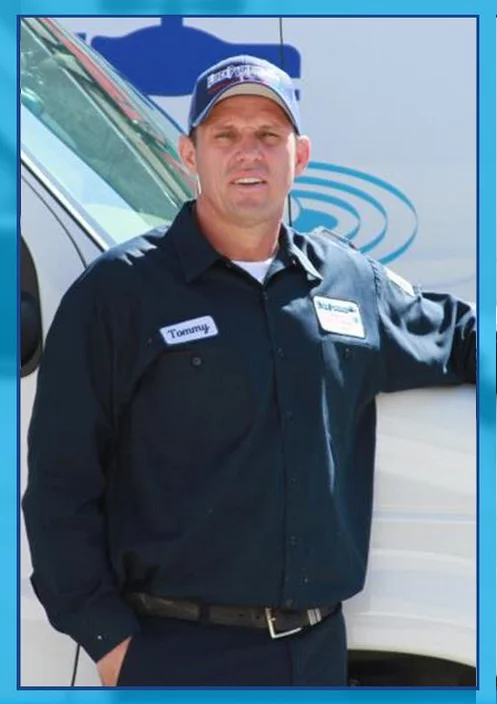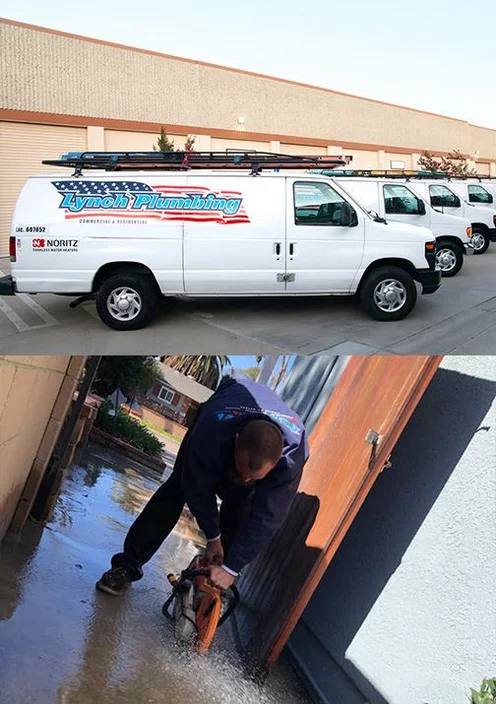 Calling a Plumber for Professional Drain Cleaning
If you have tried to solve the problem on your own but still have a slow flowing or clogged drain, or you are experiencing multiple drain clogs at once, there is likely a blockage farther in your drain line or main sewer line. In this case, it may be time to enlist help from a professional drain cleaning expert centrally located in Chatsworth.
Lynch Plumbing will get to the source of the problem and provide safe, effective solutions for drain unclogging. In our trucks, we carry professional-grade motorized drain snakes and augers, natural yet powerful drain cleaning products, and even equipment for hydro jetting. You can count on our emergency plumbers to fix your plumbing quickly and properly.
Local Plumbers in Glendale, CA
Licensed, affordable plumbers near you can take care of your plumbing emergency or help fix or update your Glendale home or business.
We Repair Gas Lines
Gas lines are generally safe when they are installed and used correctly. However, if a problem does arise, you must take immediate action. Our plumbers have over 40 years of experience and are equipped with the necessary tools and skills to fix your gas pipe as fast as possible.
Gas Line Installation for Homes & Businesses
If you are planning to install a new gas line, be sure to contact Lynch Plumbing! We will make sure that your new gas pipes are installed safely and according to local safety regulations and codes. Our team will also ensure that you have all the hookups you need for the variety of appliances you have throughout your property.
We install all types of new gas lines, including:
Whole-house gas lines
Gas lines for dryers
Gas pipes for stoves
Gas piping for outdoor grills
Gas lines for fireplaces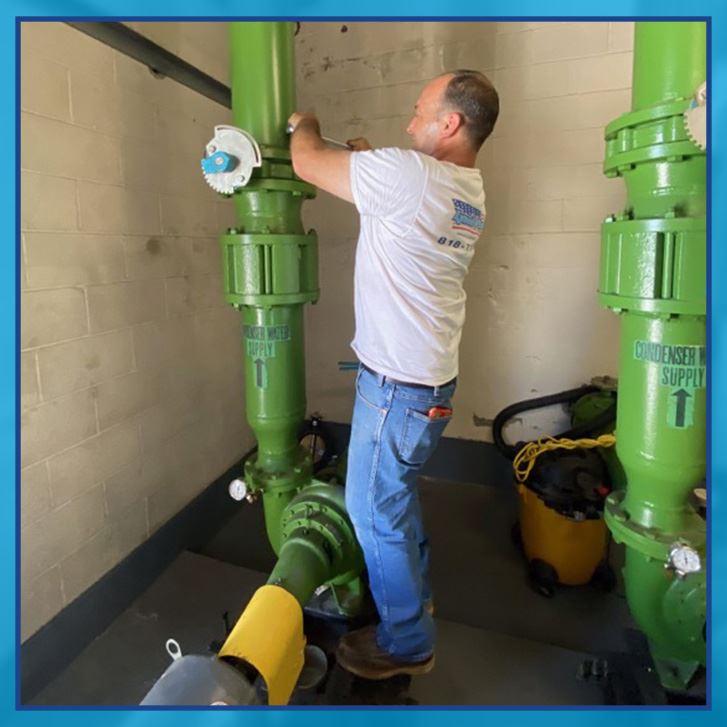 Why Choose
Lynch Plumbing?

  Family-Owned & Operated

  Call Us 24/7

  37+ Years in Business

  Licensed, Insured & Bonded
Call Our Gas Line Specialists Today
Working with gas lines is not a job for an unqualified professional. It requires proper licensing and experience. At Lynch Plumbing, you will find a team of plumbers who not only have the proper certifications but who also are committed to delivering the best possible customer experience. From start to finish, we will treat you and your property with respect. After the job is done, we will leave your home in pristine condition.
Call (818) 483-0139 now to request an estimate for your gas line repair or installation.
What causes faucets drips and running toilets?
It's possible that there is something wrong with your water supply, such as high water pressure, thermal expansion, or a leak in the line.
What is the lifespan of the average water heater?
The typical lifespan of a water heater is about 8 to 12 years. However, this can vary depending on the type of water heater and the amount of use it gets. Warranties can be a big clue. Consumer brand heaters have prorated warranties whereas professional brands have full warranties.
Why does polybutylene pipe have a bad reputation?
Polybutylene pipe was once a popular type of piping in local homes, but it has since been found to be defective and prone to leaks. If you suspect that you have polybutylene pipe in your home, you should call a plumber to inspect it. Polybutylene pipe is typically blue or gray in color, so if you see any piping that matches this description, you should assume that it is polybutylene and call our plumbers to upgrade your water line.