LICENSED, INSURED & BONDED SINCE 1985 WITH 35 YEARS OF EXPERIENCE • (818) 483-0139
Residential Plumbing Services
Our plumbers have years of experience handling residential plumbing needs. They're trained to provide top-quality plumber services for water heaters, pipe replacement, fixtures of all types and sizes, water and sewer lines, gas lines, grease traps, sand traps, sump pumps, and toilets.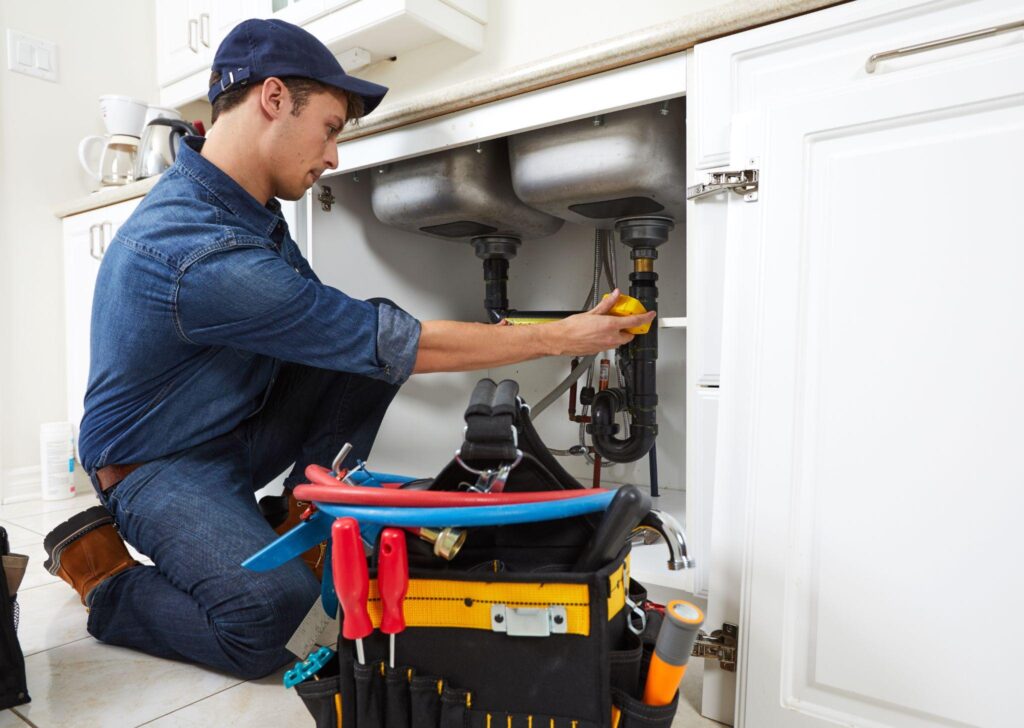 24-Hour Plumber in the San Fernando Valley
Whether you want to schedule plumbing installation, repairs or maintenance, or need a technician in a plumbing emergency, Lynch Plumbing is here to help. Our team of certified professional plumbers can take on any job. Whether you're in Los Angeles, Chatsworth, Reseda, or other communities in the Valley, you can count on us for:
Repairs and Replacements
From drain clogs, to running new sewer lines, to installing a new water heating system, we can handle any residential plumbing service you need. You can count on our team to give you sound advice about whether to keep repairing a system and when it makes sense to replace it.
Call for repair service if you have issues such as:
A clogged drain or appliance
A toilet that runs continuously
A dripping faucet or showerhead
Low or reduced water pressure
A malfunctioning water heater
Smell sewage in your home
Water damage such as stains, peeling walls or ceilings, or mold
Your sump pump isn't working
A leaking or burst pipe
Installations and Remodels
We have the expertise to provide a plan and ensure that everything is properly installed and/or remodeled to meet your home needs. Our technicians handle any type of plumbing installation in the San Fernando Valley. Whether you need a toilet, faucet, sink, shower fixture, water heater, garbage disposal, gas line, or water piping installed, you can count on us to get it right. We'll test it to make sure it's working and be reliable for years to come.
Home remodeling often requires plumbing work. If you are changing the layout of your home, adding new rooms and plumbing fixtures, or updating your plumbing, our team can thoroughly assess your needs and devise a solution that includes the pipes, fixtures, and materials required. We'll even handle permitting and inspections and provide an upfront quote before starting the project.
24-Hour Availability
We are a 24/7 emergency plumber. Call our service number at 818-773-9514 and we will get a licensed technician out as soon as possible, often within the hour. Our goal is to resolve the problem quickly to protect you and your home.
You can trust our 24-hour plumber for services including:
Troubleshooting
Camera Inspections
Electronic Pipe & Sewer Locator
Tankless Water Heaters
Slab Leak Location & Repair
Trenchless Sewer Replacement
Earthquake Valves
Water Heater Repair and/or Replacement
Sewer & Drain Cleaning
Copper Repipe with Lifetime Warranty
Garbage Disposal
Toilets
Faucets
Showers
Tubs
Sinks
Dishwashers
Washing Machines
Wall & Floor Heaters
Sump Pumps
Septic Systems
Gas Line Installation & Repair

LEAK DETECTION

DRAIN SERVICES

SEWER REPAIR

TANKLESS WATER HEATERS

And Much More >>>

Contact Us Today
Lynch Plumbing is available in Reseda, Chatsworth, Northridge, Burbank, Encino, North Hollywood, and other parts of the San Fernando Valley to provide residential plumbing services. For plumbing repair and replacement, installation/remodel service, and to request a 24/7 emergency plumber, call (818) 483-0139 today.